Listen to your Intuition and to your Spouse and not just during partnership decisions…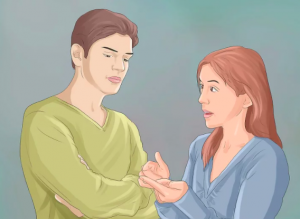 For those of you who are happily unmarried, ignore this Post. You have already proved your fine judgment. This one is for lesser mortals like me, who need a better half to balance our rest.
When V and his friends (my prospective business partners) arrived at our home with a partnership proposition in hand, for setting up a Software Services company, my wife of over twenty years was, to put it most mildly,  unimpressed. Her intuitive antennae were in overdrive. They shouted out to her, "Something is not right!"
Intuition is the coming together of little facts gathered by those 'extras' in your 'senses'. These little facts then click together like pieces in a jigsaw puzzle to produce a strong 'feeling' or a 'conviction'. The picture is not so clear as to present a proof, yet the outline is clear enough to the 'intuitor'! I as a scientific being tended to look for demonstrable proofs. I have learned a lot since then.
"What do you know about V? How do you know he is as good as he says? What are his successes so far, in business?  You knew him as a college student – not as a business partner. He talks about an equal partnership. In the same breath, he talks of pulling in his sister, his cousin, and others into the business. Is this going to be a family concern? If his plans are so foolproof, why does he need you, an Army guy with no experience? For your good looks? Hrrrumph!"
She had obviously been listening far more attentively, and intuitively than me. Whilst I listened only to the 'words' and even there, heard only those that I wanted to hear, she was gathering data from all her senses and extras.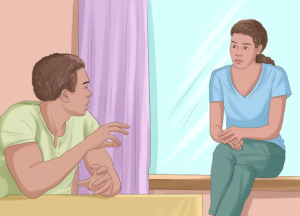 What she heard was, "I have a business idea. I am going to make a company greater than Infosys though so far, I have not even run a tuck shop. I need you for your administrative skills, which is perhaps all you have as an ex-military man, while I will run the business. We will be equal partners. However, since you know nothing about the core business, software, some will be a little more equal than others and it is understood that I will be the primary decision maker. Since I know the capabilities of my sister and some others I might unilaterally decide to add them to the business. And I have no plans beyond that!"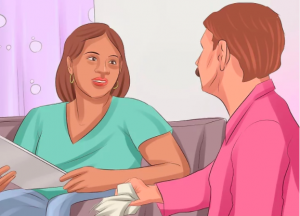 The above words sound a little harsh, but that is probably what her senses put together for her. She also probably pieced together all past interactions with V over the preceding 14 years and drew inferences. All those probably told her that V and I were different in many ways and that our missions and values were probably not the same.
I learned exactly the same in time, but only through falling flat on my face – a common occurrence mentioned often in my narrative. I also learned that it is not wise to ignore intuition, even if or especially, your wife's. There is no guarantee that your intuitions will be correct, but ignore them at your peril.
Since this story goes on, you would correctly guess that I chose not to listen to my wife. In fact, I chose to actively ignore and counter her gut-feelings with selectively picked out facts and baseless perceptions.
"You do not want me to join V because you do not want me to leave the Army and you see in him someone who is provoking me to. Therefore you are biased!"
And with that, I pulled on virtual filters over my ears, choosing instead to ignore all advice that went contrary to what I had already decided. After blocking out all logical reasons to the contrary, I began to subconsciously search for any facts that supported my decision.
There is further reason to listen to your wife or spouse in a business decision. Here, I might be veering away from conventional management thought, which treats entrepreneurship and personal life as separate containers in which you choose to partition and live your life.  We cannot, however, water-tight these two existences. Business and personal life are very closely bound and each affects the other.
Would it not be better to try and harmonize the two? Would it not be better to have your wife on board, for your decision to get into a business?
That would be another thread to follow, so let us let that be for now, whilst I pitch another signpost on the route to entrepreneurship:
Sign-Post 2: Pay Attention to Your Intuition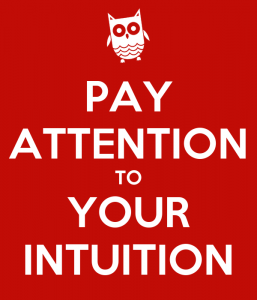 In business, just as in life, it pays to pay attention to intuition. In fact, after the initial jolt, I have learned to pay very close attention to my intuition. I might not understand the reasons for the uneasy or great 'feeling' which I sometimes get, but I now do heed its quiet whisper. If required, I re-examine the facts as dispassionately as possible. If they are not enough, I try to collect more. Many times, in such situations, I have found later, that I had ignored some crucial information the first time around.
And at all times, I listen to my wife (Are you reading this?..)
In the next blog, we hear a little story.
So long, until next time…
Sunil Prem
Your friendly foolhardy entrepreneur…
Summary: Signposts
Sign-Post 2:   Pay Attention to Intuition
Corollary: When in Doubt, Re-examine the Facts